Question:
The invoice address is incorrect. Where I can change it to the new one?
Answer:
You can change your address in Account & Billing Info of your Pushwoosh Control Panel (Edit Profile section):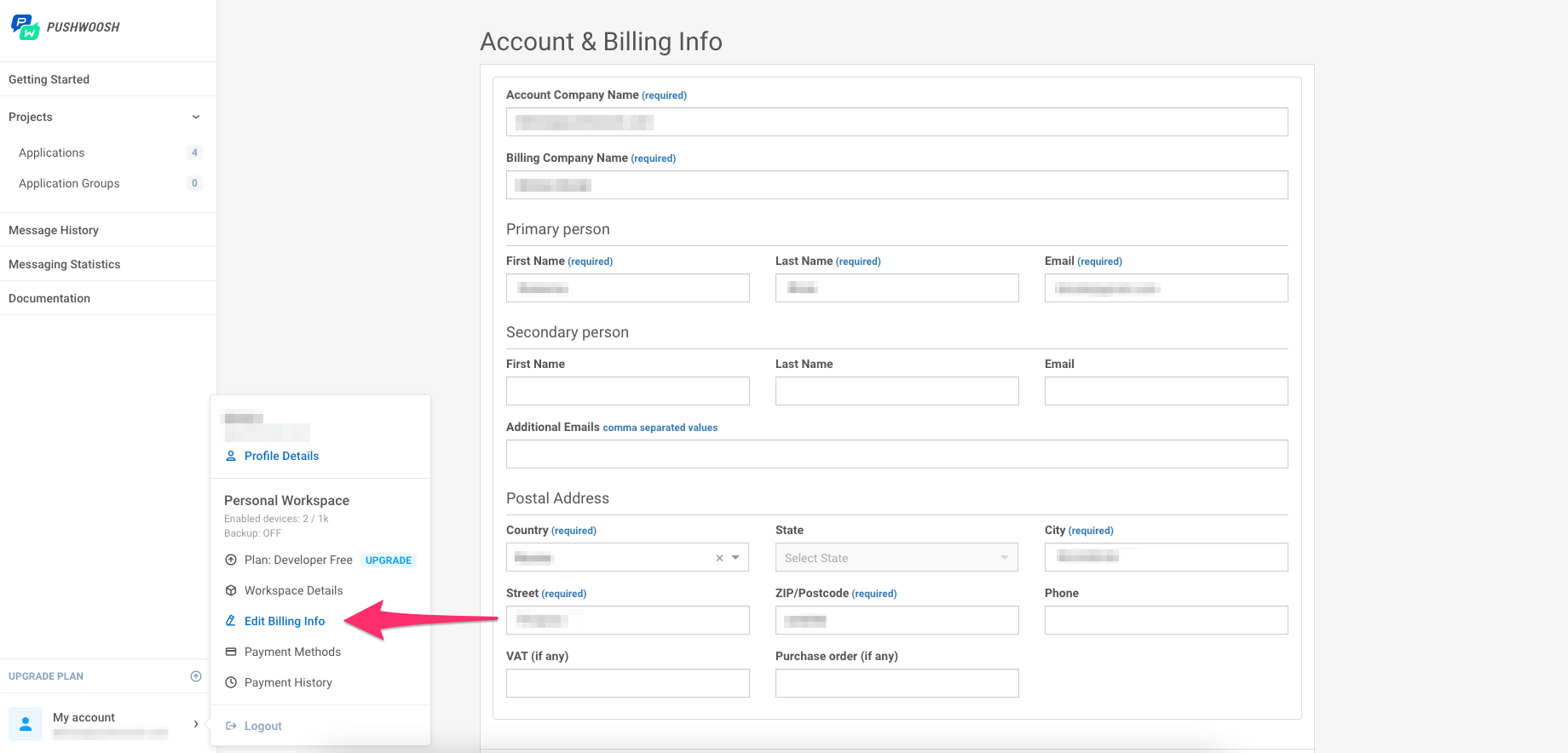 Once you have changed your Billing Info, all Invoices in your account will be changed as well according to the info filled.