Purchasing process
1) Please log in to your Pushwoosh Control Panel.
2) Go to My Account → Payment Methods (1) and click the "Add method" (2) button: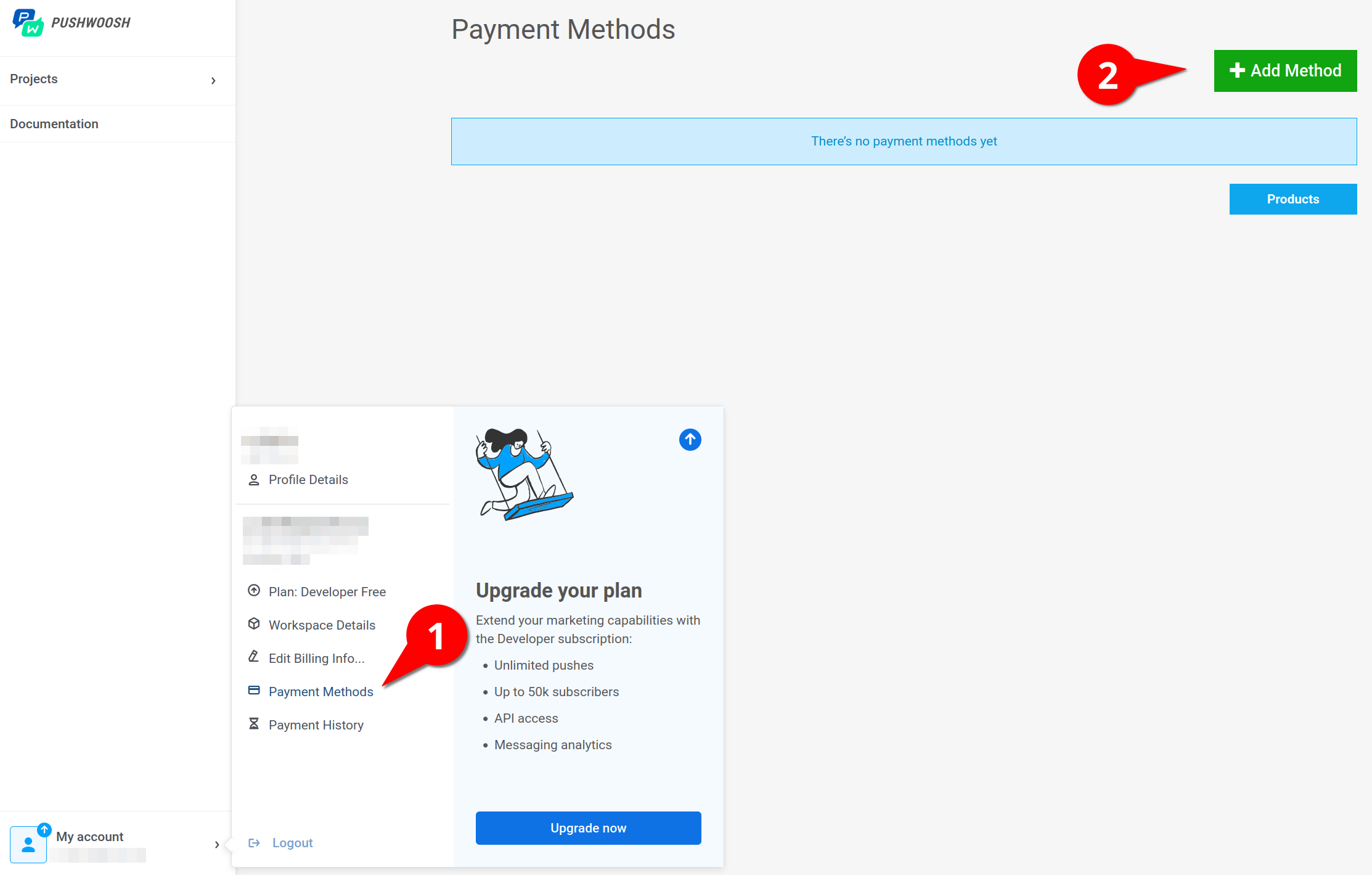 3) Go to My Account → Edit Billing info tab and fill in Account and Billing info:
4) Go to My Account tab of the Control Panel and click the "Plan" button: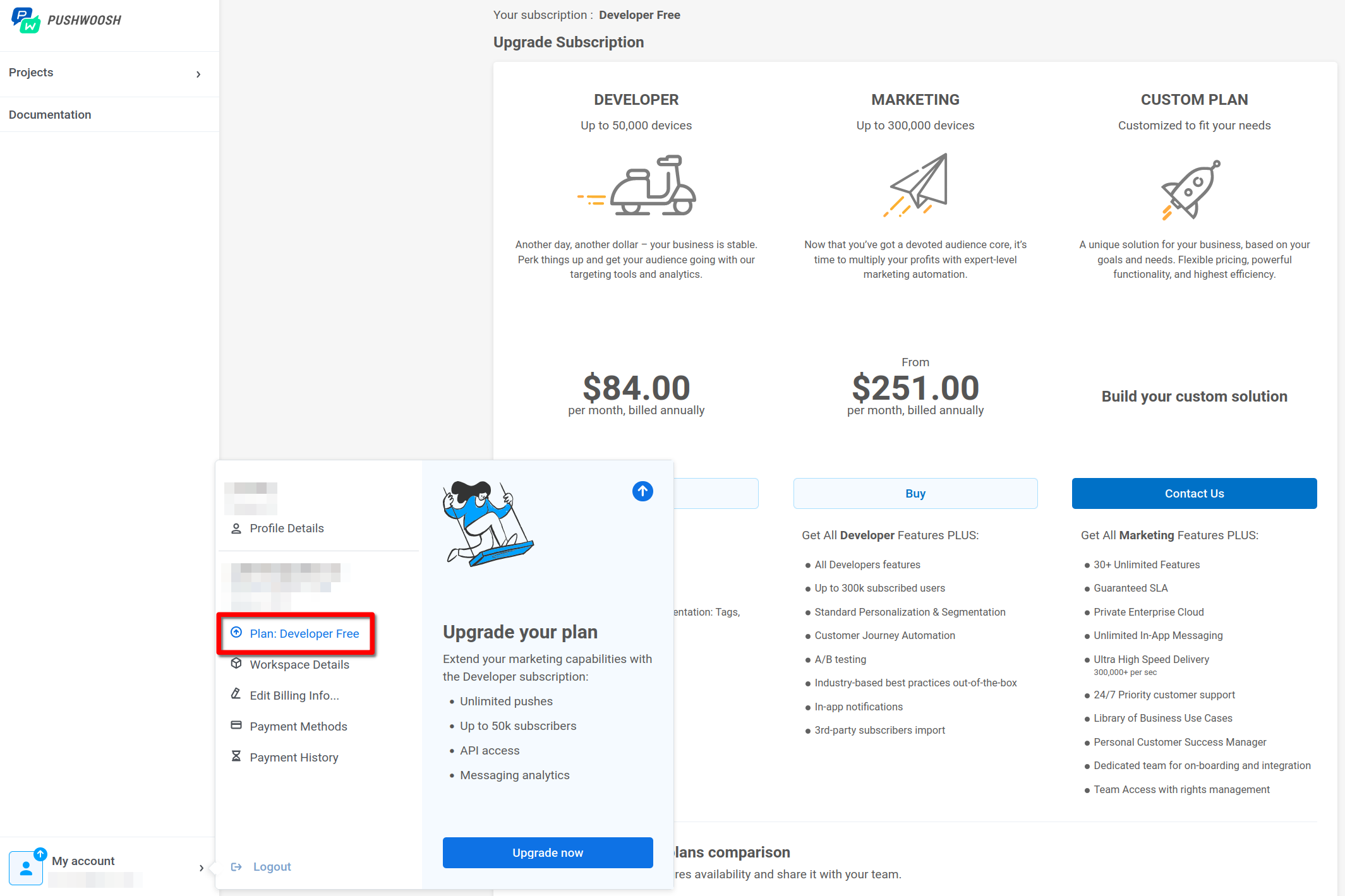 5) Select a suitable product account type.
Choosing an account type
Based on your business goals, you can choose which account type suits you best. There are 3 account types available: Developer, Marketing and Custom Plan. Automatic online payments are available only on Public paid accounts, which are Developer and Marketing.
You can learn more about each account type on the following page: https://www.pushwoosh.com/pricing
For Developer and Marketing accounts fill the billing info, add credit card details as described above, click on the additional packs and features if needed and click the "Buy product" button. That's all! Now you can start benefiting of the service!
If you would like a custom solution tailored to your business in terms of functionality and payments — please let us know via sales@pushwoosh.com, and we will contact you shortly!
And of course, you can always send us all your questions via "Submit a request" form or directly via help@pushwoosh.com. Our Customer Service team will provide you with any assistance required.