Question:
How to create an account in the Pushwoosh Help Center?
Answer:
If you already have contacted our Support Team, then your Help Center account has been generated automatically. All you need to do is to get a password for it. To do so, please сlick on the Sign In button on the up-right corner of the Help Center page and then click on the Get a password link: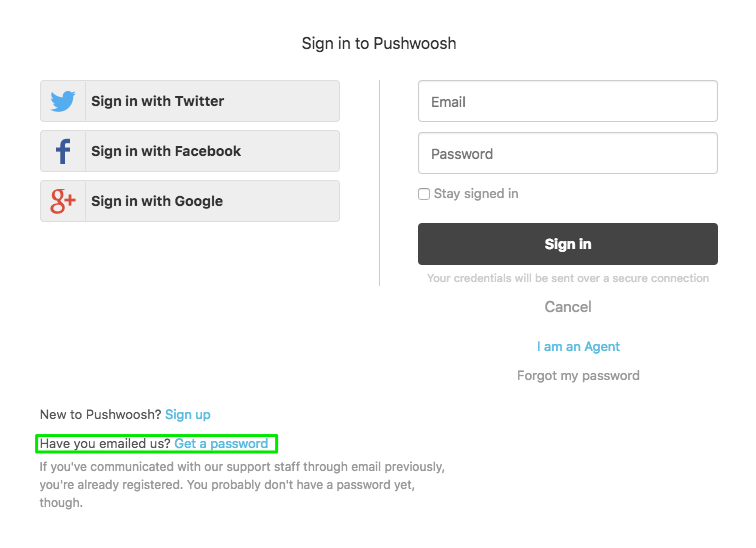 In order to create a new account, please use the "Sign up" link and fill all the info required. We'll send you an activation email right away!