Since some services require an SSL certificate for Pushwoosh integration, please find the file attached in order to download the renewed certificate. The new certificate is valid from February 23, 2021 till March 26, 2022.
Additionally, you can always download it using your browser. Let's look at an example with the Safari browser.
Go to pushwoosh.com and press the lock icon in the address bar. Then, press the "Show Certificate" button to open the list of available certificates.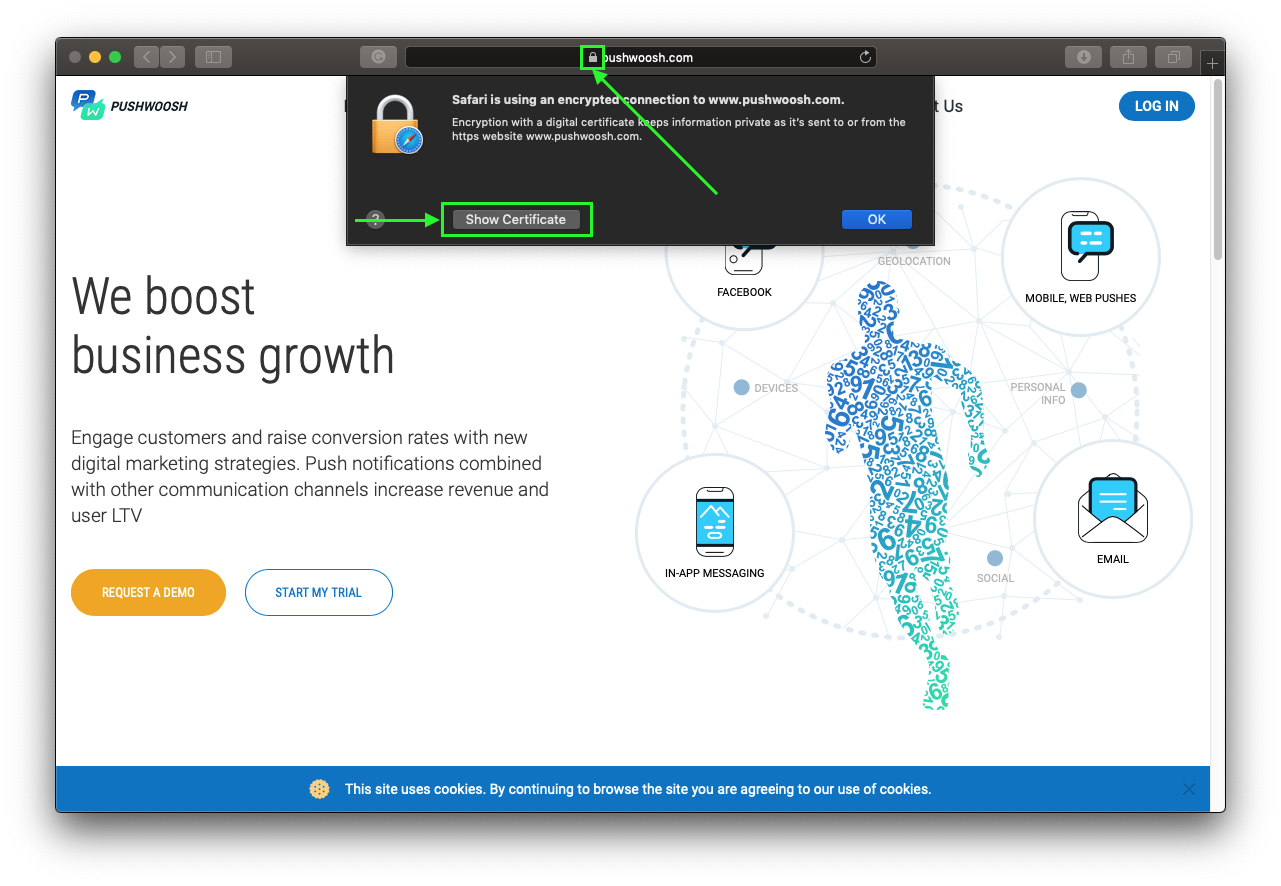 After that, just drag the certificate icon to your desktop or any folder. That's it!