Question:
The default Rich Media preset has 4 stars. Is there a way to change this to 5 stars?
Answer:
Please follow the steps below to change preset to 5 stars:
Download this "Rate My App" Rich Media in the Rich Media tab (on the bottom of the page press "Download" button).
Open the index.html file in a text editor for code (ex. Sublime)
In the code you need to replace "checked" value from "4" to "5" value, as it performed at the screenshots below: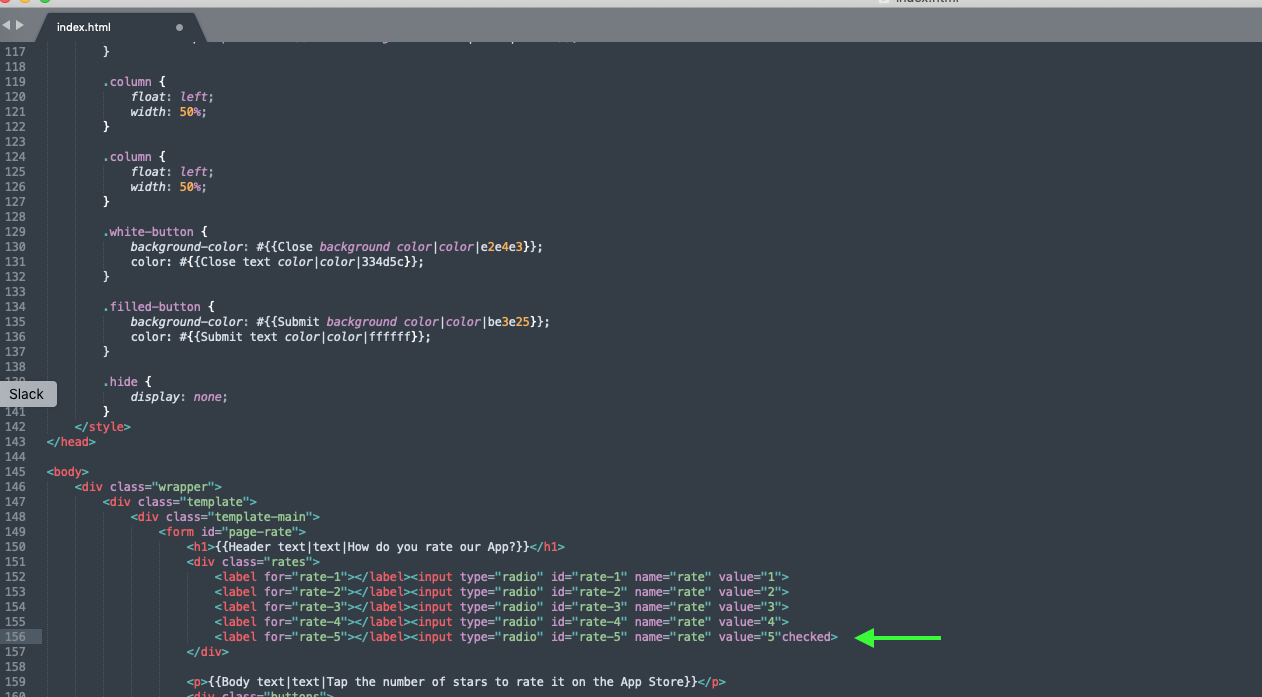 ​
Upload this Rich Media and use in the necessary In-App message.
Overview - Rich Media, In-App, stars